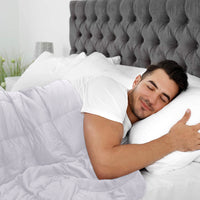 The Serenity Blanket
A weighted blanket crafted over many rounds of research and testing to usher you into restful slumber.
The combination of softness and weight allows the blanket to wrap around your body, giving you the feeling of a gentle hug.
Buy now
Our blanket
Premium materials
Hypoallergenic glass beads and eco-bamboo fabric. Looks great, feels better.
Stay cool and comfortable
Thinner layers without conventional stuffing make the Serenity Blanket cooler than conventional duvets.
Our duvet covers
Exceptional fabric, comfortable even in hot climates
Silk-like bamboo fabric helps to keep you cool while providing supreme comfort.
Better for the environment
Our eco bamboo requires less fertilizer, pesticides, heavy harvesting machinery or irrigation, and can be grown on land unsuitable for forestry.
What our customers have to say
FAQs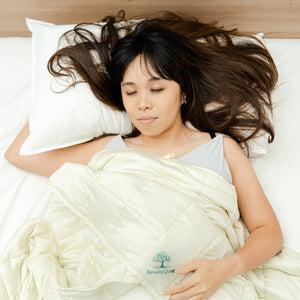 How do weighted blankets help?
Weighted blankets provide deep pressure input for users, which help to reduce anxiety and improve sleep.
Read the research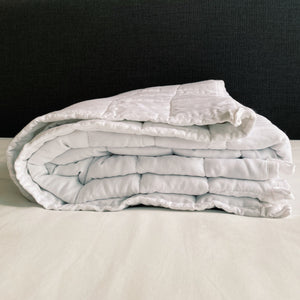 How heavy should my Serenity Blanket be?
Preferences vary from person to person. Find out what weight is suitable for you here!
Find out more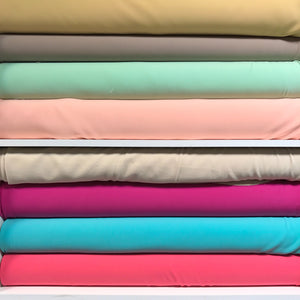 How should I use and maintain my Serenity Blanket?
We recommend using a Cooling Duvet Cover with your blanket for maximum comfort and ease of maintenance.
Read the FAQs
About Serenity Living
Serenity Living was founded by people passionate about leading healthy, fulfilling lives.